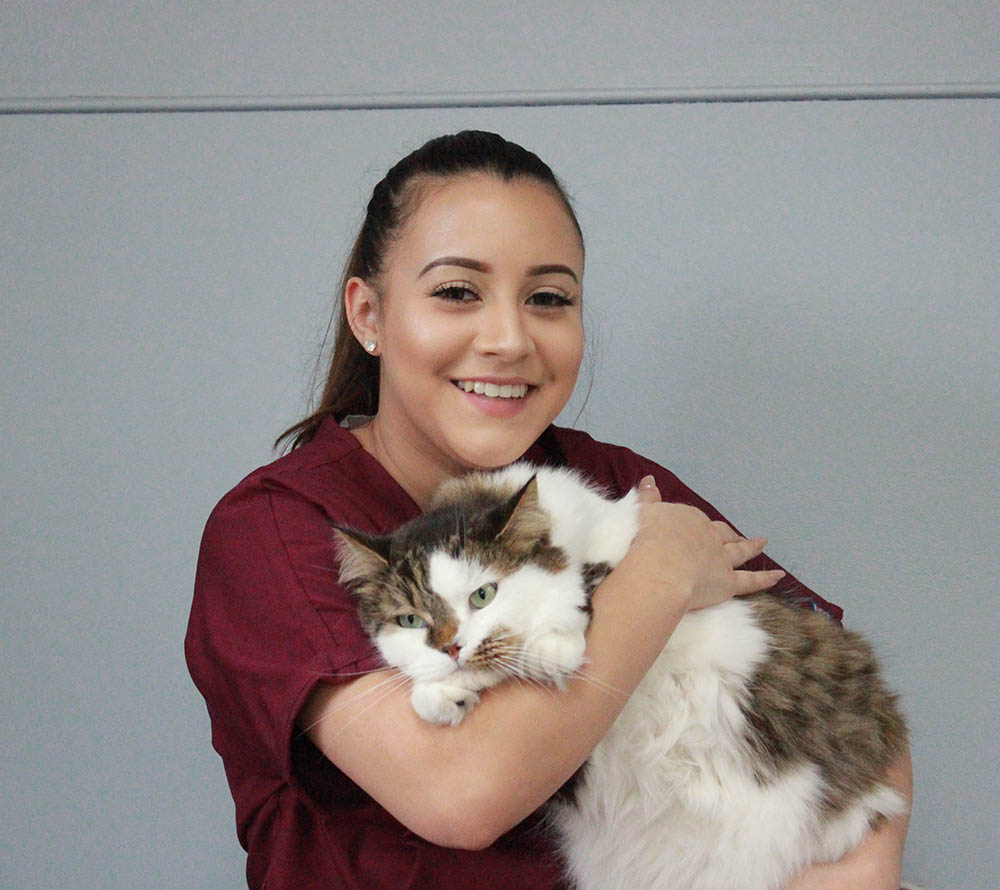 Glenda 
- Receptionist
Glenda Serrano our receptionist was born in Washington D.C. then shortly moved to the Hyattsville area. Growing up she owned many pets such as hamsters, cats, and dogs. From then shes loved everything about animals. On her spare time she enjoys spending time with her daughter Melanie and dog LEO (Chihuahua).
Ghenet 
- Receptionist
A native of the Washington D.C. Metropolitan area, Ghenet joined our team in April 2016. Although our staff members typically float between the front desk and offering technical support in our back rooms, she is mostly seen/heard at our reception area. Working at RPAH has been Ghenet's introduction to the veterinary field. She enjoys assisting our clients and their furry friends. She takes pride in our hospital, and tries to ensure that every client is greeted with a warm "hello" and pleasant atmosphere! When not in the office, Ghenet spends time with her family, and their terrier-mix, Tyler.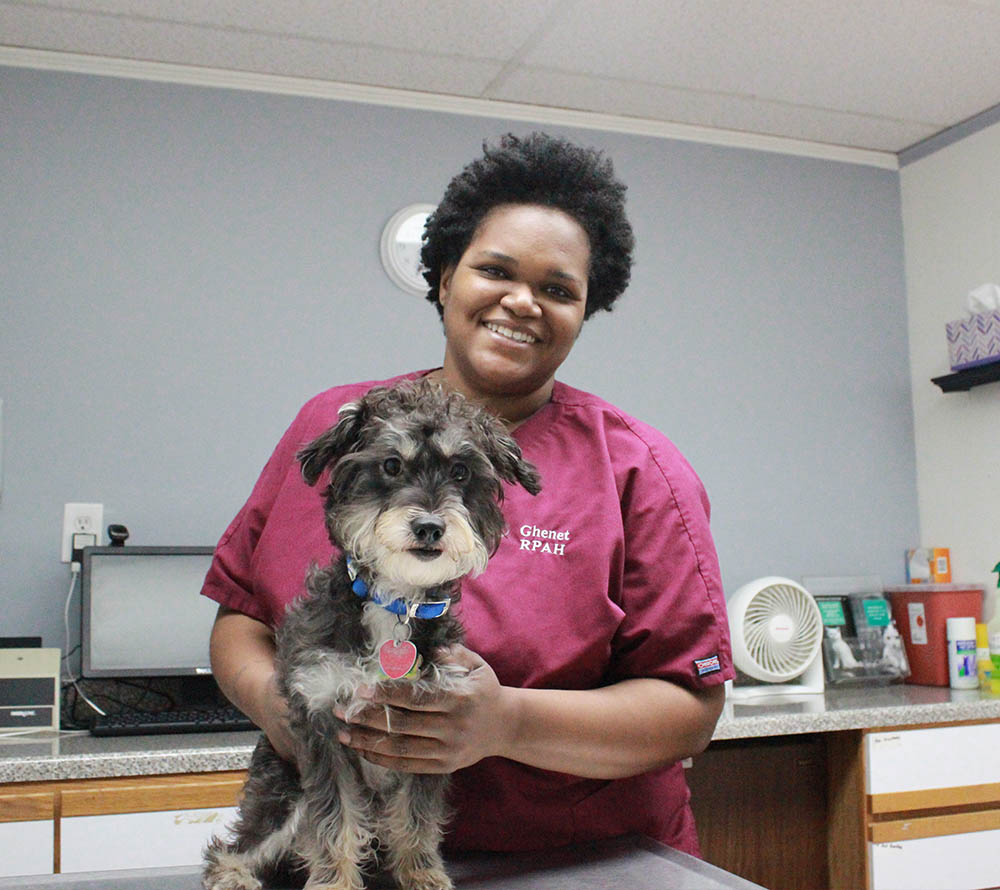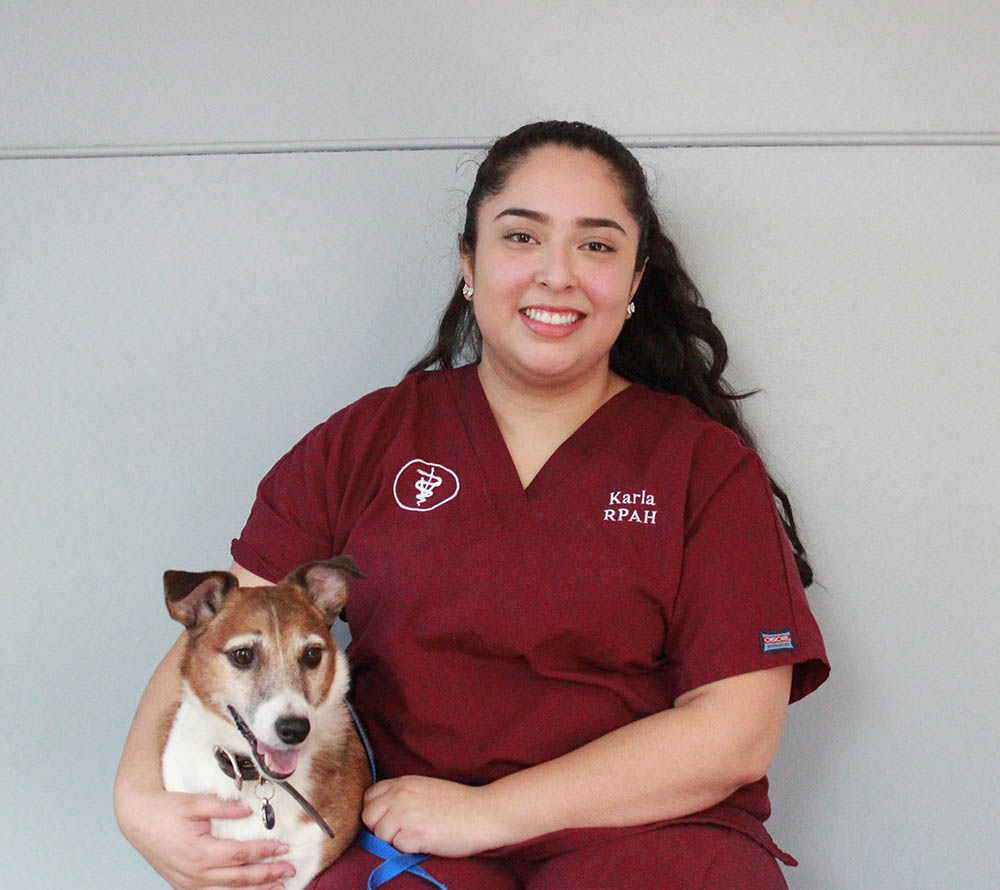 Karla –Veterinary Assistant
Karla is born and raised in DC.She attended Montgomery College for three years but is now attending the University of Maryland pursuing her degree in Animal Science, aspiring to be a Veterinarian. Karla is a part-time Veterinary assistant and receptionist. In their free time, Karla and her Jack Russell Terrier, Patches, love to play endless hours of fetch.
Danielle Ross- Supervisor and Vet Tech
Danielle was born and raised in the DC/MD area. In 2008, She attended Coastal Carolina University in Myrtle Beach, SC and pursued a BA degree in Marine Mammology. Currently, Danielle is working at RPAH as a vet assistant and receptionist. She enjoys painting, reading, traveling and any activity where her best friend CHICA (A boxer-lab-pit bull mix) can accompany her. Danielle is a very good team player and is extremely passionate about animals.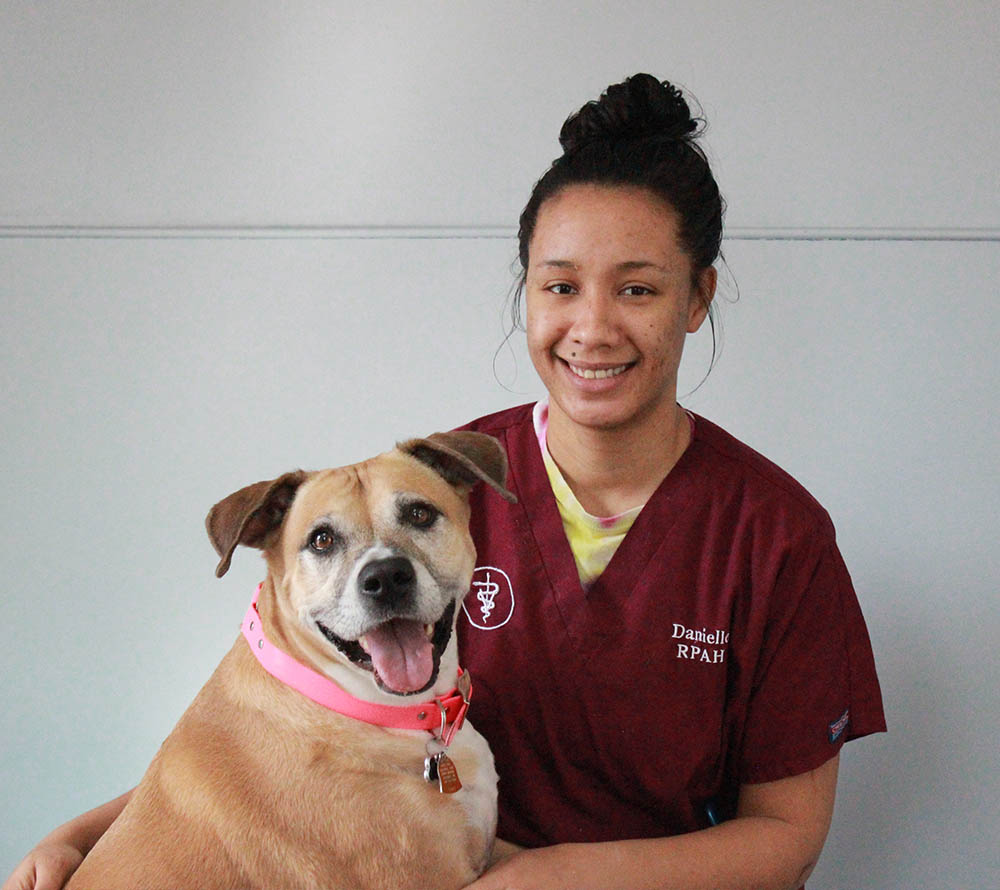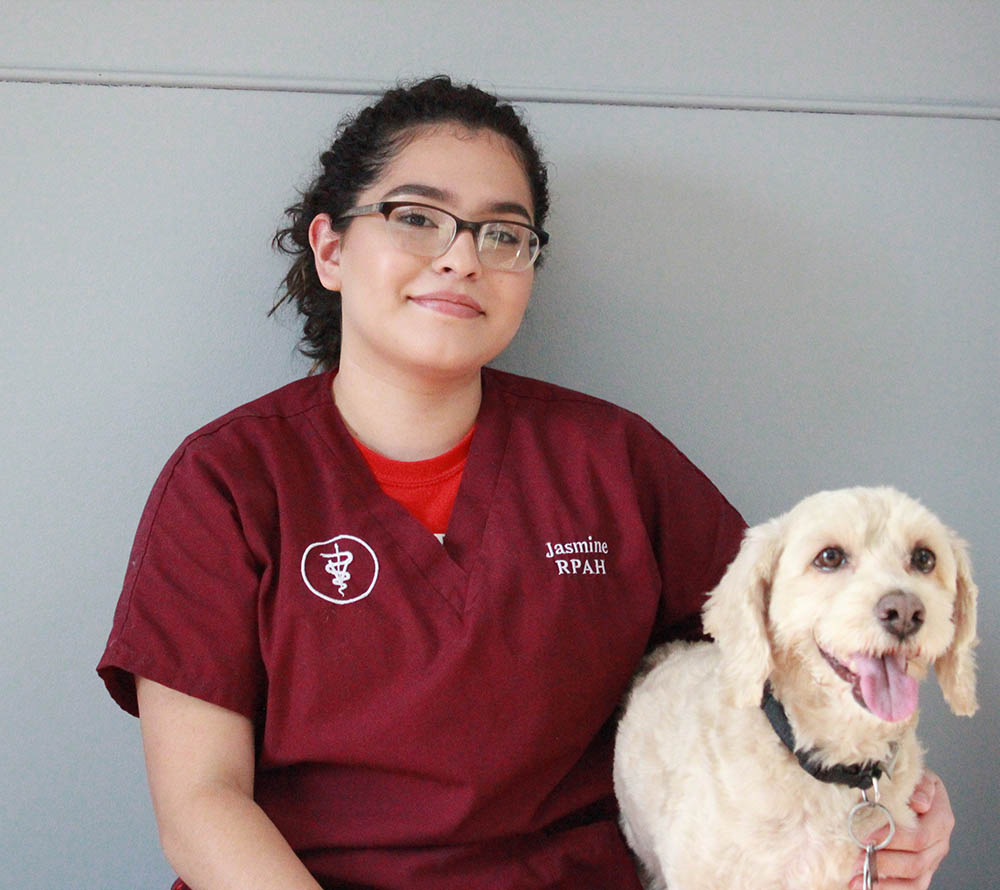 Jasmine – Veterinary Assistant
Jasmine was born in Los Angeles, California but raised in Maryland. She attended Montgomery College, but shortly transferred to the University of Maryland to pursue a degree in Animal Science. Jasmine works part-time at RPAH as a Veterinary assistant and a receptionist. She loves having many pets including guinea pigs, birds along with her most favorite friend BUDDY, a cocker spaniel/poodle mix at her home. She is an aspiring veterinarian.
Lauren-Veterinary Assistant
Lauren is a Washington DC native, who moved to Miami, Florida after graduating high school to attend Barry University. She attended Barry for two years and decided to transfer to the University of Maryland to pursue a degree in Animal Science. Lauren works part-time at RPAH as a Veterinary assistant and receptionist. Lauren and her dog, NYLA, enjoy taking long walks and going to the park to chase birds. She is an aspiring veterinarian.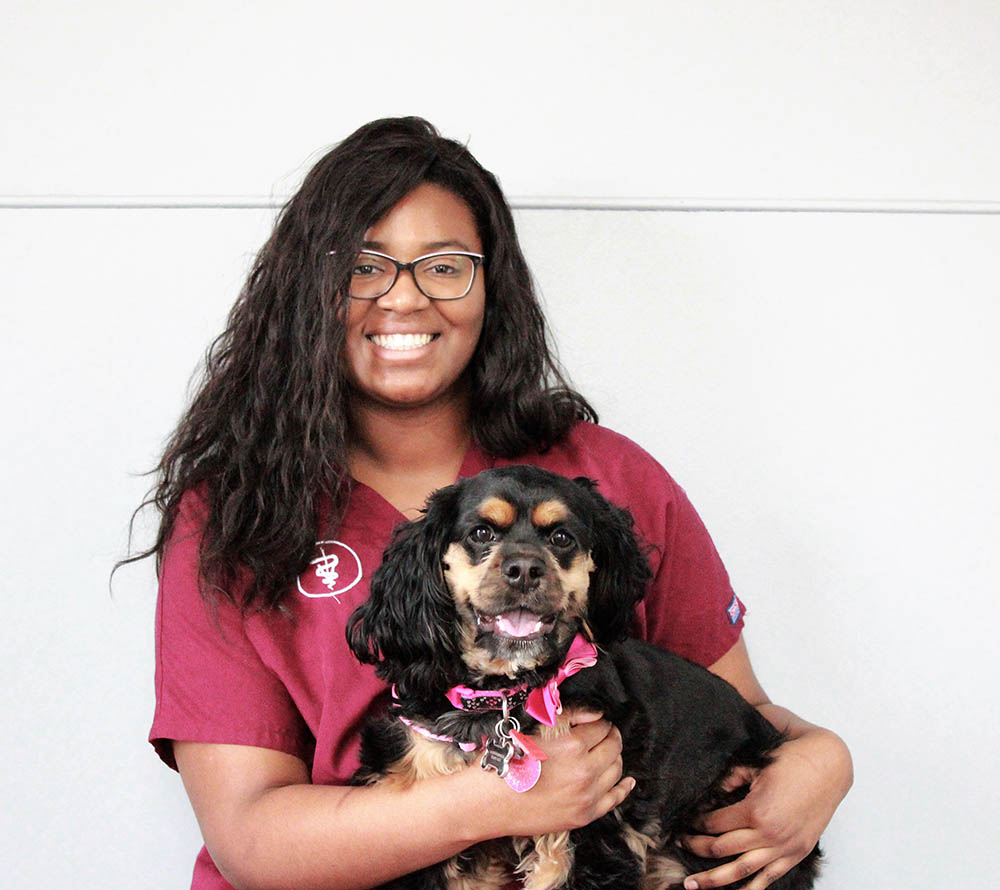 Contact Us
Address : 5702 Riverdale Road
Riverdale, MD 20737

Email: riverdaleparkAH@gmail.com
Phone : (301)277-5408
Fax : (301)277-4618
Business Hours
| | |
| --- | --- |
| Monday | 8:00 am - 7:00 pm |
| Tuesday | 8:00 am - 7:00 pm |
| Wednesday | 8:00 am - 7:00 pm |
| Thursday | 8:00 am - 7:00 pm |
| Friday | 8:00 am - 7:00 pm |
| Saturday | 8:00 am - 4:00 pm |
| Sunday | Closed |