Diagnostic and Therapeutic Services:
Our hospital is equipped to provide diagnostic and therapeutic services to care for your pets' complete health care needs.
Surgical Services:
Our state-of-the-art surgical suite provides for the performance of a wide variety of surgical procedures that includes mass removal, spay, neuter and hematoma repair.
Anesthesia:
We utilize the safest available anesthetics to provide an extra margin of safety, especially for our older or high-risk patients. Using the most modern equipment, the patient's vital signs and ECG are monitored during all anesthetic procedures.
Internal medicine consults:
We offer in-hospital referrals to specialists who performs ultrasounds, endoscopic procedures and helps us with the diagnosis of more complicated cases.
Radiology Services:
Our on-site, modern X-ray equipment provides high quality radiographs to aid in the quick diagnosis of many disorders.
Electrocardiography Services:
We provide ECG services on-site as well as consultations with cardiology specialists.
Dentistry:
Buildup of dental tartar leads to bacterial overgrowth in the gum resulting in foul odor. In due course, it may lead to periodontal disease, gingivitis, and related complications. Just like an annual comprehensive exam to assess general health of the pet, a dental exam and prophylactic dental cleaning will keep your pet healthy. We offer professional dental cleaning that includes dental extraction and oral surgery.
Laboratory:
Our in-house laboratory facilities provide for serum chemistry, hematology, serology, urinalysis and parasite testing. We also utilize commercial veterinary laboratories for specialized diagnostics and consultations.
Permanent identification:
We offer Avid microchip identification. The microchip is placed under the skin and last the entire life of your pet. If your pet is ever lost or stolen, scanning of this chip through the AVID database, can ensure your pet returns safely home. This database is monitored 24 hours a day, 7 days a week.
Pharmacy:
We maintain a complete inventory of pharmaceuticals, vitamins, shampoos, flea and tick control products and heartworm preventatives to meet the needs of your pet. We also carry a full line of prescription diets.
Individualized Flea Control Programs:
We develop programs for the specific needs of your pet and your own particular environmental situation. We will review with you the best ways to control fleas in your house, in your yard and on your pet.
Dietary Counseling:
We will provide guidance regarding your pet's nutritional needs for each life stage, including dietary requirements for growth, weight maintenance and performance.
Boarding:
We provide pet boarding as a service to our clients. All boarders receive personal attention from our caring staff. Pets may be dropped off and picked up during regular business hours Monday through Saturday. We encourage our beloved clients to drop off their pets in mornings between 8 am to 9 am for all the wellness services that includes, vaccination, annual physical, blood / fecal sample collection and analysis, and Heart Worm test. The dropped off pet can be picked up after 5 pm . The day care boarding charges are waived for these services.
Bathing:
Routine and therapeutic bathing services are also available Monday through Friday. Contact our office for getting appointment for giving bath for your furry friend
Emergency Care:
Please call our main telephone number for instructions for after-hour emergencies.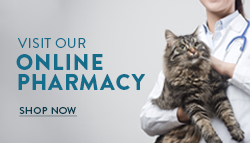 Contact Us
Address : 5702 Riverdale Road
Riverdale, MD 20737

Email: riverdaleparkAH@gmail.com
Phone : (301)277-5408
Fax : (301)277-4618
Business Hours
| | |
| --- | --- |
| Monday | 8:00 am - 7:00 pm |
| Tuesday | 8:00 am - 7:00 pm |
| Wednesday | 8:00 am - 7:00 pm |
| Thursday | 8:00 am - 7:00 pm |
| Friday | 8:00 am - 7:00 pm |
| Saturday | 8:00 am - 4:00 pm |
| Sunday | Closed |